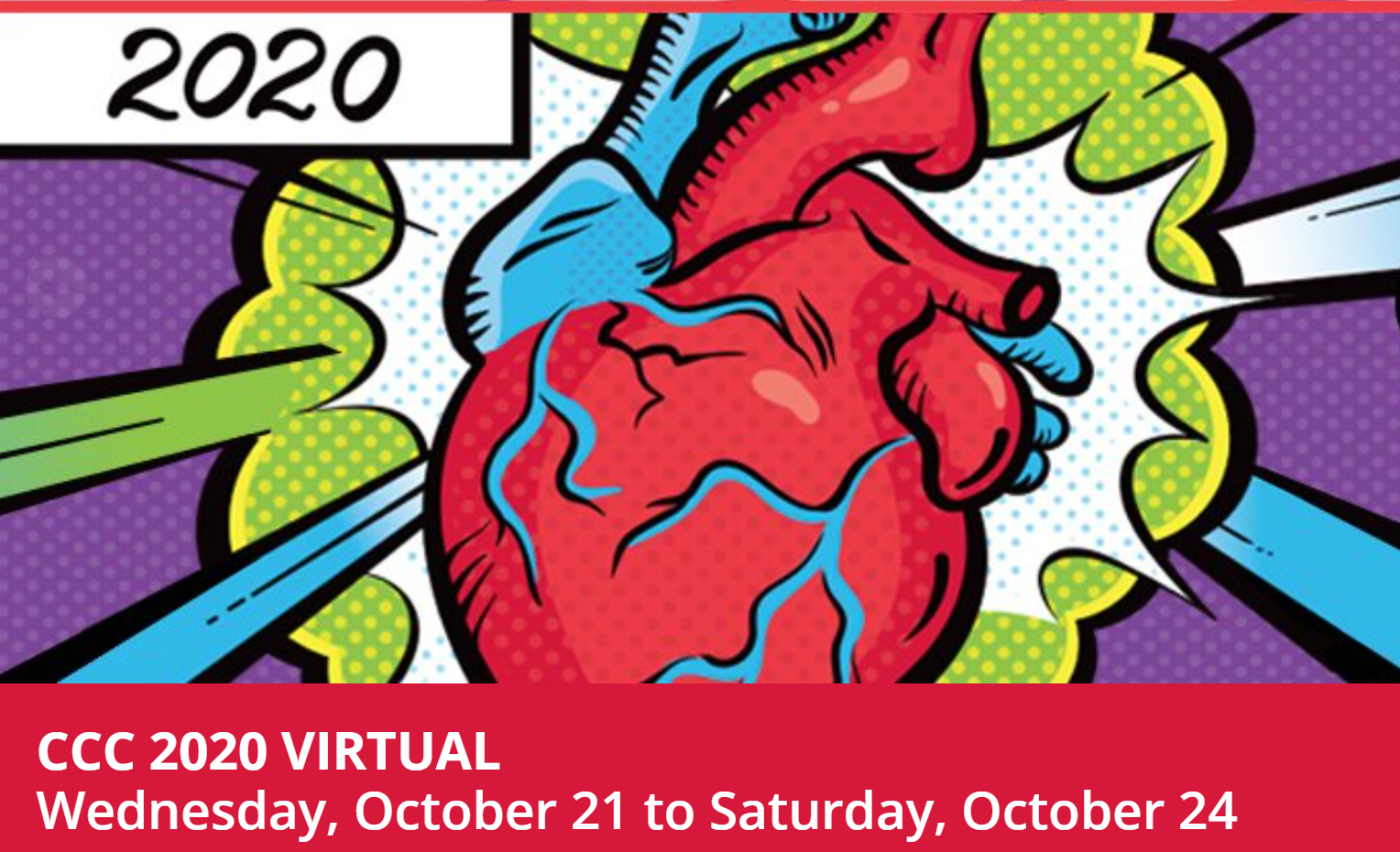 Canadian Cardiovascular Congress 2020
The Canadian Cardiovascular Congress (CCC) is the largest gathering of cardiovascular and allied health professionals in Canada. This year the CCC was held virtually from Wednesday, October 21 to Saturday, October 24, 2020.
CorHealth Ontario presentations included:
Workshop: A Health Systems Approach to Coordinating Cardiac Services During COVID-19 - A Primer for Future Pandemic Planning (Thursday October 22, 2020, 6:20-6:50 pm)

CorHealth, in collaboration with our clinical leaders, hosted a workshop with a panel of clinical and administrative leaders from the cardiac teams in Ontario and British Columbia.

During the workshop, the panel highlighted lessons learned from the system-level approaches CorHealth leveraged the input from a number of stakeholders to navigate the initial response to COVID-19. Discussion also included potential approaches to inform a coordinated system-level approach for organizing the delivery of cardiac services across the continuum as the system moves through the COVID-19 pandemic.

The workshop was co-chaired by Dr. Madhu Natarajan (Ontario) and Dr. Sean Virani (British Columbia). Panel members included Ms. Heather Jackson, Dr. Paul Oh, Dr. Heather Ross, Dr. Anthony Sanfilippo, Mr. Sean Hardiman, Dr. Harindra Wijeysundera

Poster Presentation: Using CorHealth Cardiac Registry Data to Monitor and Compare Cardiac Activity Across Ontario in Real Time During the COVID-19 Pandemic (Available On-Demand)

This poster focused on CorHealth Ontario's early response to the COVID-19 pandemic and how CorHealth provided programs with timely data to aid in decision making. To support cardiac programs and policy makers in their COVID-19 planning activities, CorHealth increased the intensity of its regular activity reporting to a weekly distribution and complimented reporting with weekly stakeholder forums to allow for dialogue. The poster focused on the content of those weekly reports as well as highlight additional analyses that were presented directly to stakeholders at the weekly forums, such as an analysis of ST-Elevation Myocardial Infarction (STEMI) metrics. The poster was presented by Garth Oakes, Staff Scientist, CorHealth Ontario.