Ontario Vascular Program Designations
In March 2019, CorHealth Ontario (CorHealth) requested that all hospital vascular programs complete a standardized self-assessment, the Ontario Vascular Program Core Service Criteria Evaluation Tool (Tool). The Tool facilitated an evaluation of vascular programs against the Provincial Vascular Services Framework (Framework) (August 2015), which focused on quality, coordination of care and patient outcomes, and defined three levels of acute care vascular programs.
The purpose of the evaluation was to update CorHealth's knowledge of vascular programs' capacity, coverage, expertise, and resources across Ontario from the previous evaluation completed in 2016. As a result, in 2019 there are 20 hospital vascular programs where two are Level 3 programs, nine are Level 2 programs and nine are Level 1 programs.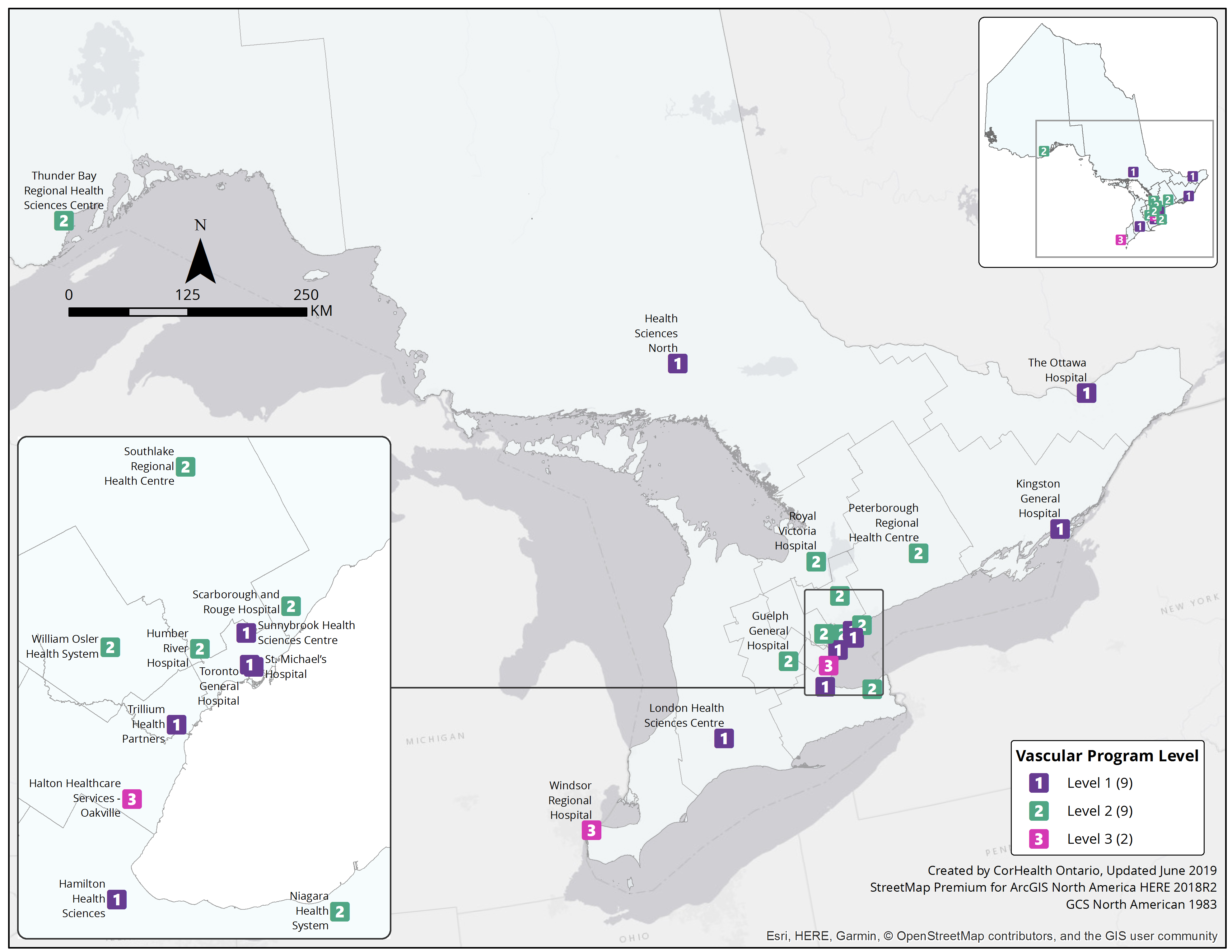 The evaluation's findings will be used by CorHealth, the Ministry of Health (Ministry), and health system partners, such as CritiCall Ontario (CritiCall), with the ultimate goal of further developing a long-term plan for acute vascular services across Ontario, including strengthening the consistent use of CritiCall and ensuring the availability of 24/7 vascular emergency services.
On behalf of the CorHealth team, we would like to thank our vascular stakeholders across the province for their time and effort in completing the Tool as well as share our appreciation for their continued support and dedication to advancing vascular care in Ontario.