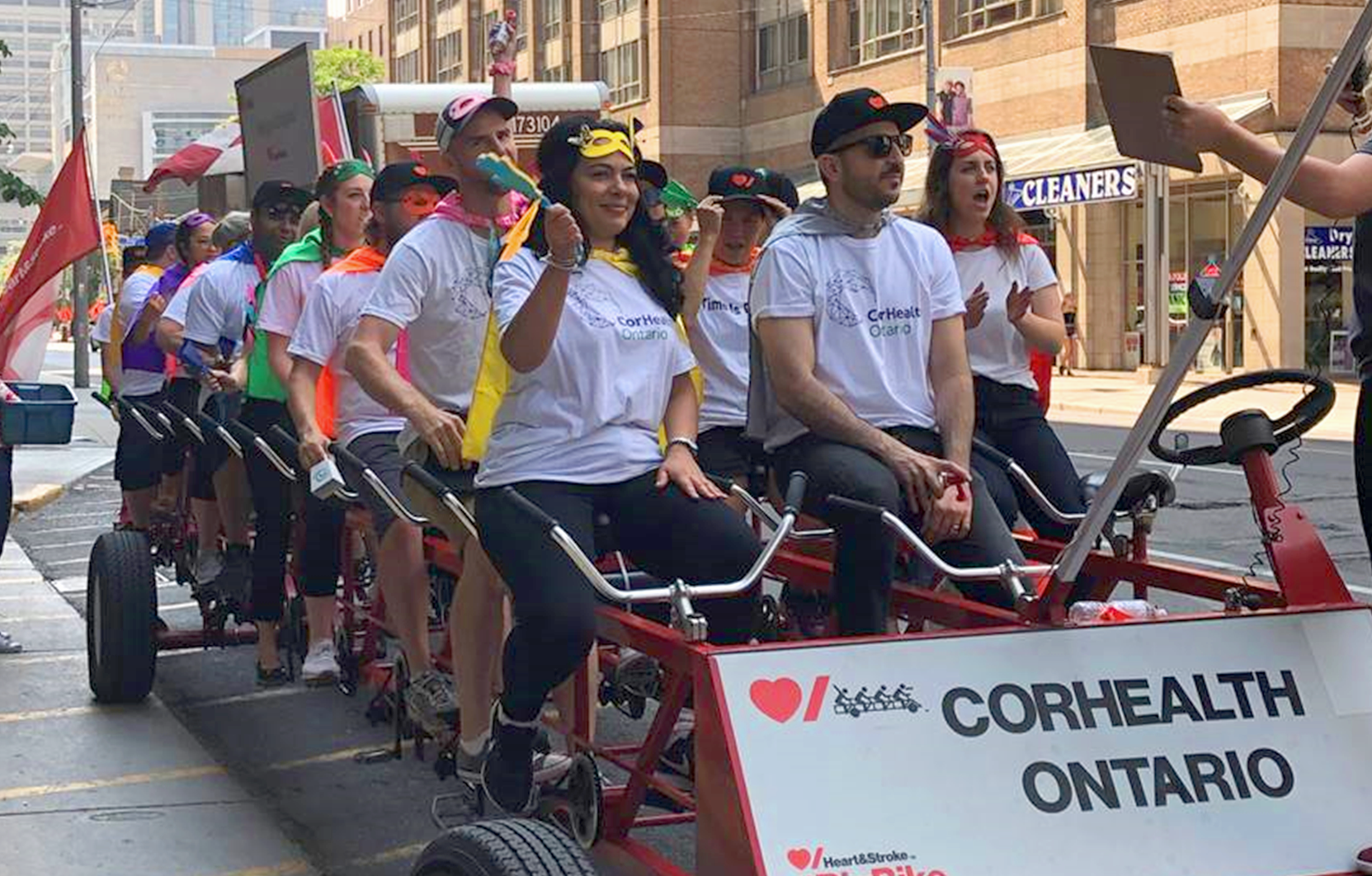 Big Bike for Cardiac Disease and Stroke Research
For the second year in a row, CorHealth Ontario took part in the Heart and Stroke Foundation's Big Bike initiative to support critical cardiac disease and stroke research. The CorHealth Ontario team enthusiastically pedaled through the financial district of Downtown, Toronto, on July 25, 2019, raising the awareness loud and proud.
In total, CorHealth Ontario surpassed their goal of $3000 and raised $5,010. "These funds will help improve the lives of over 1.6 million Canadians and their families," stated Sheila Jarvis, CEO of CorHealth Ontario.
On behalf of the CorHealth Ontario team, we would like to thank everyone who helped us achieve our goal and cheered us on, helping advance cardiac and stroke care for all Ontarians.
To start your own team or learn more about the Big Bike, click here.