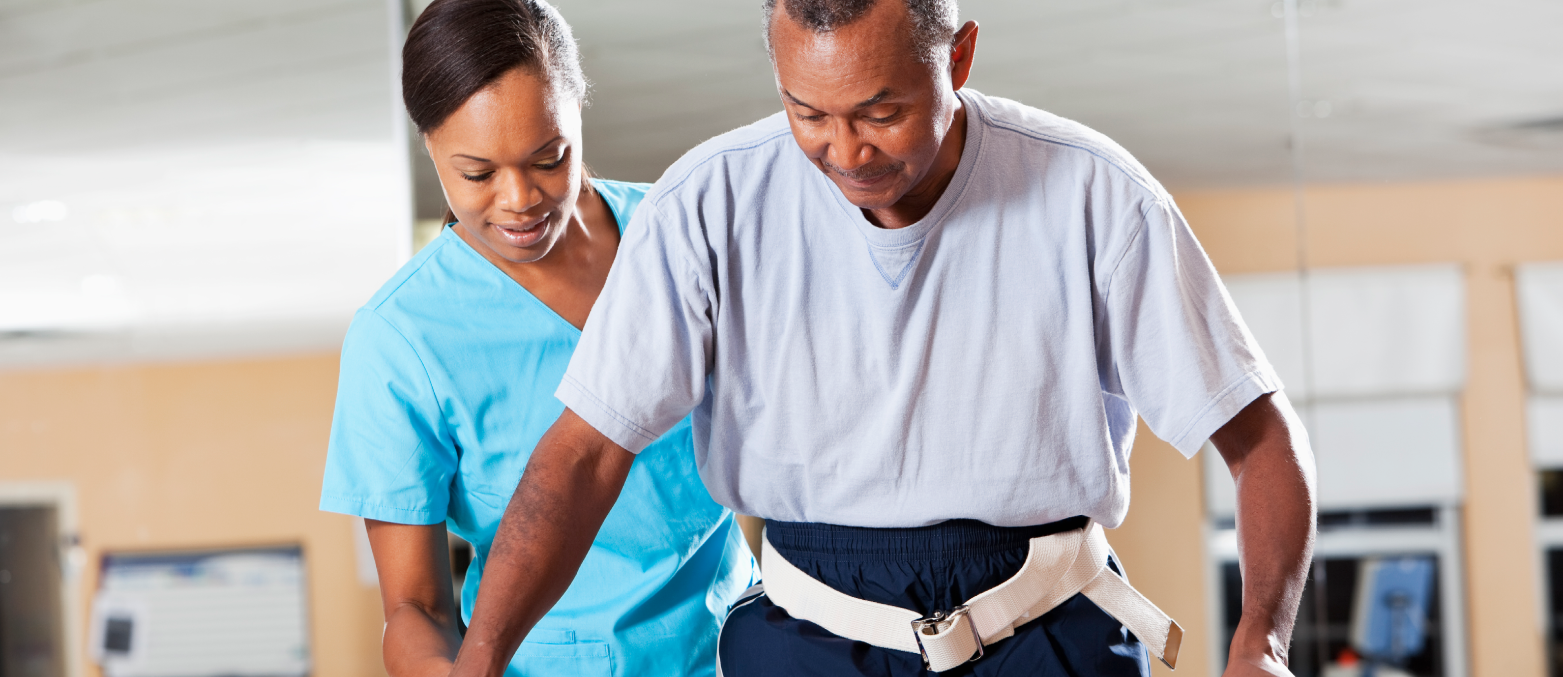 Community-based Rehabilitation Services Needed to Reduce Hallway Health Care
In May, CorHealth Ontario (CorHealth) met with Dr. Rueben Devlin to discuss the importance of community-based rehabilitation services. The objective of the meeting was to reinforce community rehabilitation services as an area where additional access will relieve pressures causing hallway health care.
Rehabilitation reflects best practice is an essential part of complete cardiac, stroke, and vascular care. It is associated with lower mortality ratesi, fewer hospital readmissionsii, and higher quality of life for patientsiii.
In 2017/18, the Ministry of Health and Long-Term Care (MOHLTC), funded and supported CorHealth and its partners to develop key findings and recommendations about rehabilitation services in Ontario through environmental scans, literature reviews, expert clinical working groups, a symposium involving over 200 experts, and a patient and caregiver review panel.
The key findings revealed that rehabilitation services in Ontario are fragmented:
In Ontario there are varying definitions for rehabilitation, who provides rehabilitation, and when rehabilitation should be started/completed
Referral practices for rehabilitation vary across Ontario
Few Ontarians have access to rehabilitation services in or around their community
No central accountability for services and no evaluation of quality and/or outcomes
Click here to view Rehabilitation by the Numbers
CorHealth put forward three key recommendations to Dr. Devlin:
Ontario Health agency establish accountability for delivery and coordination of rehabilitation programs in Ontario through working with key stakeholders (e.g., Rehabilitative Care Alliance); defining and implementing a regional model of rehabilitation services, expanding existing Ontario-wide e-referrals system to include rehabilitation services; creating and maintaining a publicly accessible inventory of rehabilitation services across the province; and partnering with local, regional, and provincial entities to develop and implement a performance measurement framework.
Improve patient outcomes through efficient and effective investment and delivery of community-based rehabilitation services by identifying evidence-based bundles of service for rehabilitation programs and consolidated data and information initiatives to ensure up-to-date best practice standards and guidelines.
Enable Ontario Health Teams to improve the delivery and evaluation of rehabilitation services by aligning investments in community/outpatient rehabilitation services with current gaps in existing cardiac, stroke and vascular services.
CorHealth strongly advised Dr. Devlin that reducing hallway health care requires investment in community-based rehabilitation services across the province.
June 2019 Articles:
---
i Anderson, Oldridge et al. 2016; Anderson, Thompson et al. 2016; Grace et al. 2016
ii Anderson, Oldridge et al. 2016; Anderson, Thompson et al. 2016; Grace et al. 2016
iiii Clark et al. 2015