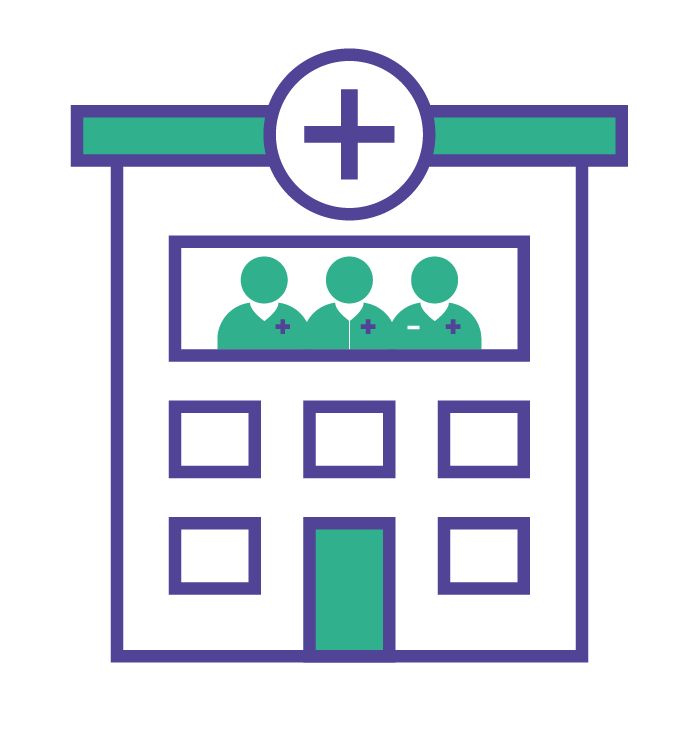 Non-COVID-19 Related Work Updates
Where possible, CorHealth is continuing non-COVID-19 related work focusing on activities that do not require high levels of stakeholder engagement as we recognize the current burden on our stakeholders. This article provides an overview of numerous activities including: Ontario Health Transition, CorHealth Registry Upgrade, Refreshed Echocardiography Standards, Inaugural Executive Report release, Improving Access to Stroke Unit Care, and Lower-Limb Preservation.
Ontario Health Transition
CorHealth continues work on the transition to Ontario Health, through the completion of the due diligence phase. A joint report from CorHealth and Ontario Health has been finalized, approved by both Boards, and sent to the Ministry of Health to support the "Go/No Go decision. We are expecting to hear back on the result of this review by mid-May and will be sure to keep you informed of this outcome. We continue to plan for a smooth and seamless transition to Ontario Heath in September of 2021.
CorHealth Registry Upgrade FY 2019-21
Since Phase 1 kick-off webinar with the 20 participating hospitals on September 22, 2020, webinars have focused on the key changes to the Cardiac dataset and data collection guidelines. Hospital project teams are well on the way to understanding the requirements of the project, the impacts to their internal hospital processes, reporting, and decision making and working towards the changes necessary to ensure timely and high-quality cardiac data and reporting. Over the last few months there has been a focus on change management, privacy, and access management, reporting and data quality, with the new Data Collection & Information System (DCIS) application training commencing in March. Hospitals are highly engaged with the project with webinar attendance representing 90-95% of participating hospitals at each session, which occur every two weeks. Phase 1 development activities are focused on finalizing the data collection and reporting applications within the DCIS and preparing for Go-Live activities.
With the highly anticipated release of our new Data Collection & Information System (DCIS) fast approaching, complexities surfacing in the final stage of transition require additional attention, which has led to a decision to postpone the original release date of April 12, 2021. CorHealth will continue to engage with stakeholders through information sessions and communications as the team works towards a new Go-Live date and most appropriate given the current context.
Refreshed Echocardiography Standards Published
The Standards for Provision of Echocardiography in Ontario have been refreshed to provide greater clarification and align content to reflect current practice. Key revisions from the previous version have been noted within the document and are available on the CorHealth Ontario Standards for Provision of Echocardiography in Ontario webpage.
As of April 1, 2020, the EQI Program accreditation service is provided by the Institute for Quality Management in Healthcare (IQMH), now Accreditation Canada (AC) Diagnostics. CorHealth Ontario continues to support quality improvement in echocardiography through the setting and maintenance of policies, and standards, related to the quality of echocardiography services. If you have any questions, please contact AC Diagnostics at eqi@acdiagnostics.ca.
Inaugural Executive Report Release
With a commitment to continuously improve our information products to ensure stakeholders are receiving meaningful insights, CorHealth has developed the Executive Report targeting acute hospital senior executives. The inaugural report was released on March 31st, 2021. Paired with program performance reports, the Executive Report supports data-informed quality improvement discussions. Planned engagements around this report have been deferred due to COVID-19 but will be rescheduled when appropriate.
Improving Access to Stroke Unit Care
CorHealth Ontario has recently completed a comprehensive stroke stakeholder engagement and priority setting process to inform our workplan for the coming fiscal year. From this process, improving access to stroke unit care was ranked first of several new initiatives under consideration.
CorHealth will continue to engage with stakeholders as appropriate to further understand current state performance, care models and associated impacts on patient outcomes. Sharing learning from high performers and identifying strategies that address common barriers will be a key focus to support increasing access and quality of care in this multi-year initiative.
Lower-Limb Preservation (LLP) Strategy
Through early 2021, much of the focus of work has been the development of the framework for lower-limb preservation, as well as continued work towards the identification of outcome and process indicators for measurement and reporting.
Highlights include:
A short article titled Building the Framework: Developing an Ontario Strategy for Lower-limb Preservation was recently published in the Wounds Canada Limb Preservation in Canada magazine.
Evidence-based best-practice minimum care requirements and model of care have been drafted as part of the framework for establishing and sustaining standardized, integrated lower-limb preservation services.
CorHealth will be engaging with demonstration programs to test implementation and adoption of the framework.
In the short-term, a variety of engagements are planned, including an Advisory Committee meeting and demonstration program engagement. CorHealth will continue to work closely, as appropriate, with its stakeholders to continue to move the work forward.