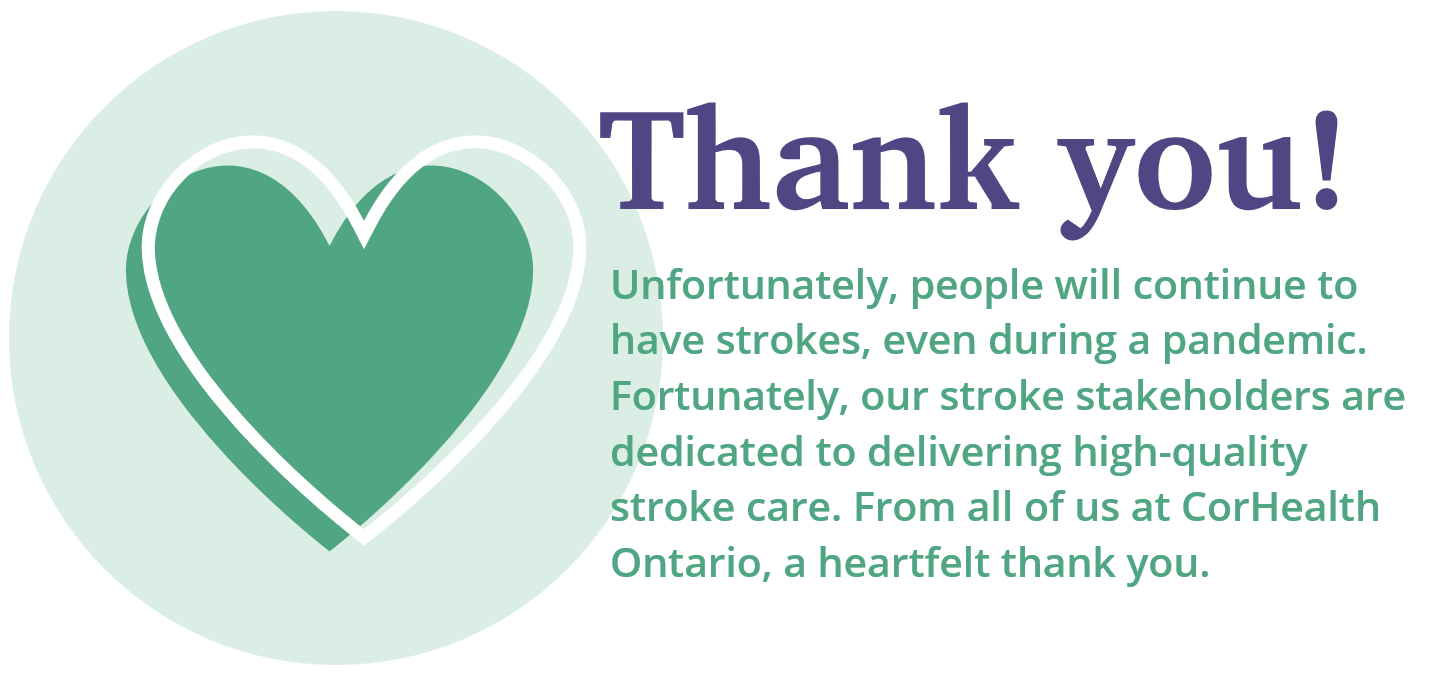 June is Stroke Awareness Month
June is the official stroke awareness month in Canada. Historically, CorHealth Ontario (CorHealth) has collaborated with the Regional Stroke Networks and the Heart and Stroke Foundation to amplify stroke best practices and highlight current performance of the Ontario Stroke System. The recent COVID-19 pandemic and resulting burden on healthcare providers to adapt to new conditions in providing care, prompted a focus on acknowledging and thanking our healthcare providers for their continued efforts during the pandemic; the flexibility demonstrated; and the resources developed to support continued best practices during the COVID-19 pandemic.
Each week, CorHealth shared a downloadable poster with the stroke community via social media and email. These posters focused on a specific area of the care continuum and highlighted the creative strategies being used to continue the delivery of high-quality stroke care during the pandemic. All highlights, submitted by our stakeholders, reflect real-world experiences, and demonstrate the resiliency of Ontario's stroke system. In addition to sharing these creative solutions, the posters included helpful resources to support front-line providers to continue to support patients and families during these unprecedented times.
From everyone at CorHealth Ontario, a heartfelt thank you!
To access CorHealth's Stroke Awareness Month posters, click on the links below: