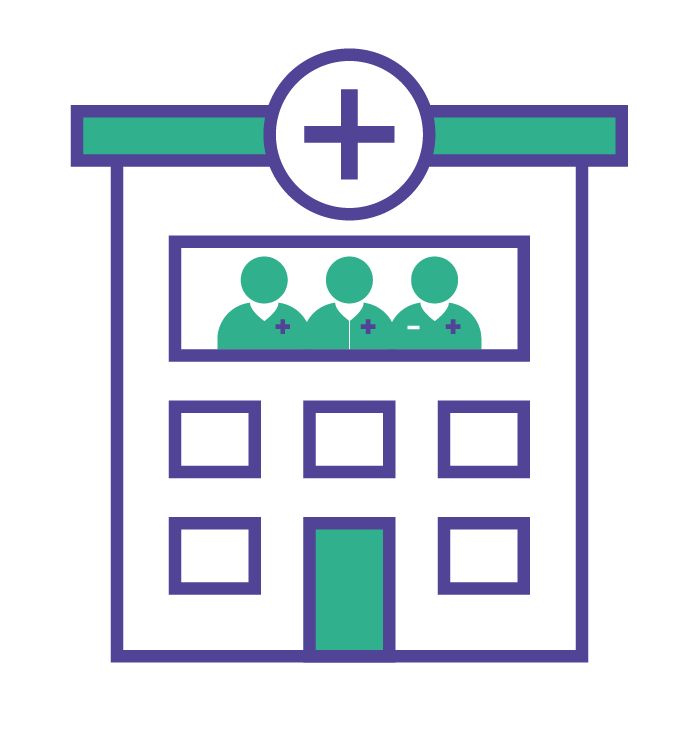 Funding: Heart Failure QBP and Cardiac Funding Update
Heart Failure QBP Expansion
The Congestive Heart Failure Quality Based Procedure (CHF-QBP) approach is currently limited to inpatient acute care, with the potential unintended consequences of avoidable patient admissions and misalignment with best practice for the patient population with heart failure. Upon direction from the Ministry of Health (MOH), CorHealth has been exploring the potential for enhanced program flexibility and accountability in the use of existing CHF-QBP funding.
The CHF-QBP expansion initiative aims to:
'Unlock' QBP funding and provide flexibility to hospitals to redirect a portion of their CHF-QPB funding towards 'high value' services (e.g., strengthening Heart Failure (HF) community-based care, enhancing integration, providing ambulatory care while enrolling more HF patients in virtual care and remote monitoring, and improving access to secondary prevention).
Better support and manage patients with heart failure and improve their outcomes while in alignment with best practice along the care continuum to reduce unnecessary acute care utilization.
As part of the pre-planning due diligence and information gathering for this initiative, CorHealth hosted two CHF QBP exploratory webinars with hospital and health system leaders in July 2021. Webinar participants expressed interest in, and support of, unlocking the CHF QBP.
As the MOH considers the potential change to the CHF-QBP funding policy, CorHealth is currently undertaking the following activities:
Drafting an addendum to the current funding policy
Developing a frequently asked questions (FAQ) document to go along with the addendum
Developing a business case template for programs, with minimum requirements and evaluation criteria
Conducting data analytics to quantify local improvement opportunities and to measure performance and outcomes at the program, region/Ontario Health Teams (OHT), and provincial levels
Defining the scope of high-value care services that would be eligible for investment in through expanded use of HF QBP dollars
Defining a list of key performance metrics including patient-reported experience measures (PREMs) and patient-reported outcome measures (PROMs), to measure and monitor success
Exploring opportunities to align with Ontario Health's (OH) value-based care and population-based models, enabled through the OHTs and virtual care
Engaging with the MOH, provincial subject matter experts, system partners, and other advisory bodies to inform and validate key assumptions and deliverables of the expansion initiative
In the coming months, CorHealth will continue to work closely with the MOH and other system partners to advance this important work.
Cardiac Funding Update
In the spring of 2018, the MOH requested that CorHealth lead the initiative to update the funding rates for all acute cardiac procedures funded by the Provincial Programs Branch (PPB). This includes 13 distinct cardiac procedures performed across 20 cardiac hospitals with annual volumes of ~158,000 cardiac procedures and an annual budget of $730M.
This initiative aimed to address the shortcomings of the current funding model. The current funding rates are based on outdated data and evidence, are perceived as inequitable across facilities, are not reflective of advancements in technology, lack of transparency and clinical specificity, and do not properly account for multi-procedure cases.
Working closely with the MOH, Cardiac Funding Task Group, and a third-party consulting firm, Aflatt and Preyra Solutions Group (FPG), CorHealth has developed a model that is evidence-based and clinically meaningful. Key features of the proposed model are that it is based on patient admissions rather than individual procedures, and a case mix index (CMI) that adjusts for variations across hospitals in the prevalence of diagnostic adjustors, procedural adjustors and comorbidities.
In the spring of 2021, MOH requested to update the work that was done in 2018 with the most recent year of data available in order to implement the model in fiscal year (FY) 2021/22. CorHealth is working collaboratively with the MOH to review and reconcile the results from the work done in 2018, update the results with the most recent data, incorporate further refinements as needed, and design implementation scenarios. The aim is to complete the update by December 2021 to inform the MOH's anticipated funding policy update/announcement later this fiscal year.