PRIMARY CARE QUALITY IMPROVEMENT: ABDOMINAL AORTIC ANEURYSM (AAA) SCREENING
AIM: Increase screening for Abdominal Aortic Aneurysms (AAA) in asymptomatic men aged 65-75 to X % by DATE.
Abdominal aortic aneurysm (AAA) is a significant cause of death in Canada…
Imagine having access to information on patients in your practice/organization that facilitates identification of those whom would most benefit from interventions? Who would that patient be and how might the improvement change their care, experience, health journey, and their life?
The impact on patient experience and clinical outcomes when processes are not in place or not working well becomes the improvement opportunity!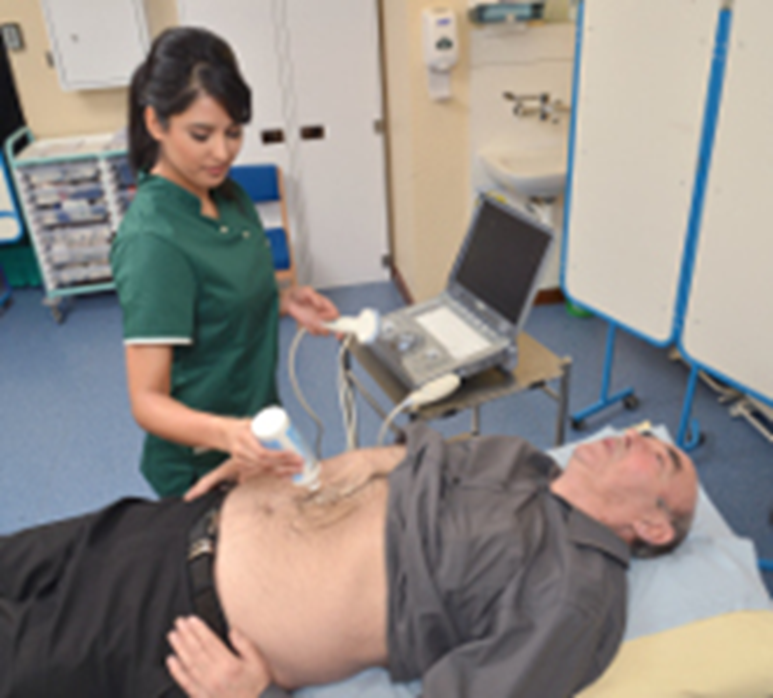 IMPROVING PROCESSES
FOR MORE PATIENTS
QUALITY DIMENSIONS
Population Health; Patient-Centredness; Effectiveness
OUTCOME, PROCESS, & BALANCE MEASURES
AND/OR
CHANGE IDEAS
QI Tool Examples
AAA SCREENING PROCESS MAP: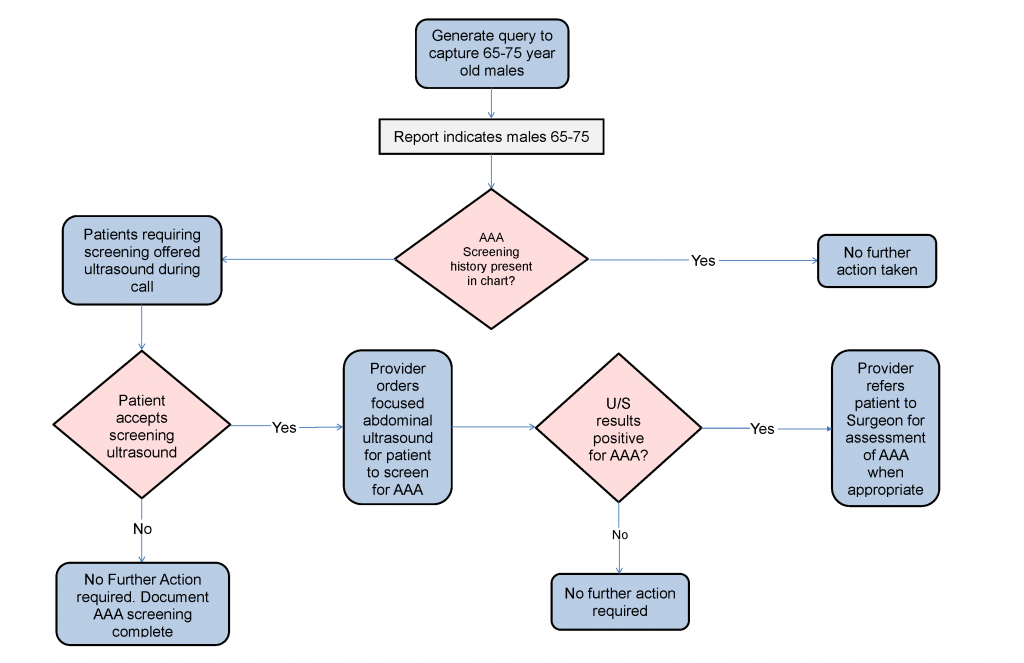 Vascular Health Primary Care Work Group
Last Updated: June 30, 2017